Incident Ready, LLC was established in 2018. Our Owners are committed to providing interactive, technology-based training to first responders and each has more than 35 years of experience in the field of public safety.
CHIEF JOSEPH P. GUARNERA, M.Ed., CFO, EMT-IC
Principal - Program Manager/Development



Joseph Guarnera is the Chief of Department & Emergency Management Director in the Town of Athol, Massachusetts. He has more than 40 years of experience in public safety as an Emergency Medical Technician, Police Detective, Emergency Management Director, Firefighter, Assistant Fire Chief, and Fire Chief. He Served 18 years with the Massachusetts Department of Fire Services as the Coordinator of Fire Service Instructional Methodology, the Coordinator for the Massachusetts Fire Service Professional Development Group as well as a Senior Instructor. He is a Graduate of the Massachusetts Chief Fire Officer Program and Massachusetts State Credentialed Fire Chief, and currently enrolled in the National Fire Academy Executive Fire Officer Program (EFO). He is an Instructor at the National Fire Academy in Emmitsburg, Maryland where he also serves as a Chair on the National Fire Administration's Fire & Emergency Services Professional Development Committee, Chair of the Fire and Emergency Services Higher Education Committee, and is a member of the National Fire Administration's Fire & Emergency Services Professional Development Steering Committee. Guarnera has multiple college degrees including a Masters Degree in Education and a Baccalaureate Degree in Criminal Justice from the University of Massachusetts. He serves on multiple college Fire Science Advisory Boards and teaches Fire Science and Emergency Services courses for many colleges and organizations across the United States and the United Kingdom. Guarnera holds multiple National ProBoard and IFSAC certifications including but not limited to: Fire Instructor I, II & III, Fire Officer I & II, Firefighter I & II, Fire Safety Officer, Fire Safety Officer Suppression, Fire Safety Officer Hazmat, and Hazmat Technician. He is a certified Emergency Medical Technician Instructor Trainer, a member of the Massachusetts State Hazardous Materials Response Team, and a Hazardous Materials Specialist and a Hazmat Group Manager with FEMA MATF-1, National Urban Search and Rescue Massachusetts Task Force One. He has been deployed to many disasters including Hurricane Irene, Hurricane Gustav, Hurricane Hanna, Hurricane Ike, and Hurricane Sandy. Guarnera has been advising colleges across the country in Fire Science curriculum and sits on multiple Fire Science Advisory Boards. He has been the advisor, contributing author, and subject matter expert for many published fire and emergency services textbooks and periodicals. Guarnera serves as a member of the NFPA (National Fire Protection Association) 1041 Standards for Fire Service Instructor Professional Development Qualifications Committee, where he is classified as a Special Expert. Guarnera has received many awards in his career notably, in 2006 he was awarded Firefighter of the Year – Meritorious Group Revere Fire Department, in 2000 he was awarded the Jimmy Fund Life Time Achievement Award for his devotion towards the cure of childhood cancer and research, and in 2014 he was awarded the National Fire Administration, FESHE (Fire & Emergency Services Higher Education) Emeritus Award for outstanding dedication to education in the fire service.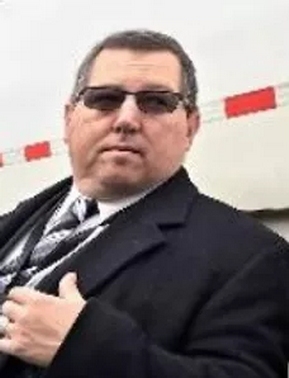 Principal - Training Manager/Lead Facilitator
Mr. Barry retired from the Hudson, MA Fire Department in 2017, as a Firefighter/Hazmat Technician/EMT-B after obtaining 33.5 years of service. He was involved with the Department's Technical Rescue Team, Underwater Recovery Unit and was a member of the Fire District 14 Fire Investigations Unit. He was also a Charter member of the MA District 3 Hazmat Response team for 27 years retiring in 2017 as a Technician / Team Training Coordinator. The District 3 response area includes 63 cities and towns within the Central Mass. area and is part of a 6 Team Regional Statewide Response network. He has been working in Law Enforcement for over 30 years as an EMT / Patrolman and is currently been with the Berlin, MA Police Department for 21 years serving as the Department Firearms Instructor / Armorer. He is a graduate of the CONTOMS SWAT/Medic program Class #108 in 2011.
Mr. Barry is also an Assistant Hazmat Training Coordinator for the MA Fire Academy in Stow, MA, previously holding the positions of Hazmat Training Coordinator and Interim Special Hazards Training Coordinator. The Hazmat program involves different training venues for First Responders (FD/PD/EMS) and for the continuing education programs for first responders and the current technicians serving the Regional Response teams. He currently is a 13-year member of the DHS/FEMA USAR Task Force in MA (MATF1) serving as a Hazmat Specialist/SCT and an Adjunct Instructor for the Hazmat Training program at the Center of Domestic Preparedness in Anniston, Alabama. He was recently appointed to IFSTA's Hazmat Training Programs validation committee.
Mr. Barry holds an Associates degree in Fire Science from Quinsigamond Community College in Worcester, MA and is currently pursuing a Bachelor's degree in Occupational Health and Safety from Columbia Southern University in Alabama.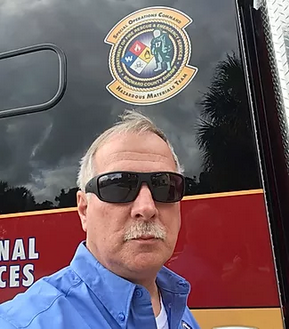 Principal - Operation Manager



Dave began his career with Boston EMS. After relocating to Florida he was appointed in 1982 as a Florida Certified Firefighter with the Broward Sheriff's Office-Department of Fire Rescue where he proudly served for 24 years. Dave was selected to train as one of the first hazardous materials technicians in 1984 on one of the county's first hazmat teams. Studying fire science at Broward College, he quickly rose through the ranks serving as Fire Lieutenant, Fire Captain/Paramedic spending 19 career years as a line officer assigned to various companies including HazMat and Tech Rescue. Broward County/Ft. Lauderdale is a densely populated metropolitan area serving a major seaport and international airport. After retirement, Dave moved back to New England to spend time with family.
Quickly realizing retirement was challenging Dave was appointed as Special Hazards Training Branch Coordinator for the Massachusetts Department of Fire Services. The mission was to enhance the training initiatives for hazardous materials, flammable gas and technical rescue programs. That was only accomplished by working with a fine cadre of exceptional instructors and assisting each of the program coordinators with identifying their specific program needs and successfully requisitioning training props for hands on training. Dave has been provided with an opportunity to share his knowledge and experiences, recruit the best instructor staff and keep the first responder community safer through pre-incident planning and hazard and risk

assessment.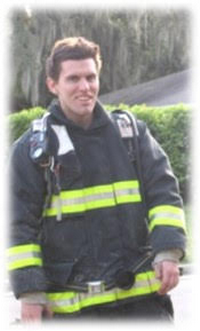 Chief Executive Officer/Founder, VR Developer, Professional Engineer/Fire Medic. SC Agent, on assignment.
About
What if you could run worst call of your life... before it happens?
I developed a VR Simulator, one of the world's first for Public Safety. My goal is to put VR in every station, without requiring departments to pay hundreds of thousands, millions in some cases, in order have high-tech, modern training. Despite our lifesaving jobs, my brothers and sisters in Public Safety remain largely under-served and over-charged. Help is coming.
LIVE Simulator, Learning Inside Virtual Environments, is a virtual training platform for Public Safety. It allows for easy (that means no IT guys required) scenario creation and unlimited scope. From incident management to pediatric cardiac arrest, it will challenge the existing standards we work under while giving us the actual tools to raise those standards. I have a working prototype and am in the process of securing funding and talent to finish this lifesaving training tool.
No more expensive training dummies with their limited application and labyrinthine interface.
No more playing pretend with the whiteboard and trying to decide to part of the building you "drew" is on fire.
No more scheduling issues trying to determine who can attend the local simulator at the community college.
No more denying training requests because the budget is exhausted.
No more setup time.

Live Simulator - Virtual Scenarios, Real Experience.